We're centrally located to all the great, world-class fishing on the Kenai Peninsula.
Unless you've been here before and have learned how to fish in Alaska (and know all the regulations!) you'll want a guide. ASF&G statistics are that with a guide you'll catch a fish in one day- without a guide it takes two days.
And the guides have all the gear you need, and will even clean the fish for you!!!
The following types of fish are available in the area:
Kenai River – Kings (hopefully!), Reds & Silver salmon and World Class Rainbow Trout
Hike in Lakes – Grayling, Arctic Char, Rainbows
Saltwater Fishing – Halibut, Salmon, Rockfish, etc.
For assistance with fishing plans visit www.8staralaskaadventures.com
Saltwater Fishing Out of Seward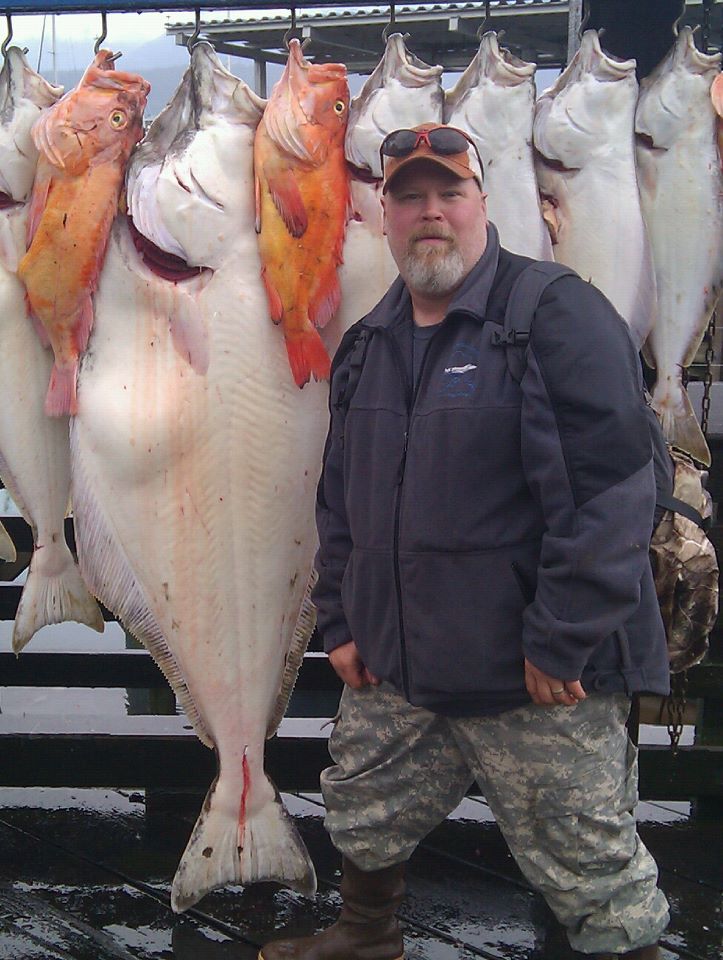 Steve lands a 132 pounder this trip.
Halibut, Salmon, Rockfish, etc.
Fishing the Crescent Lake
Fishing the Russian River